Inter-Faith Care Center is a faith-based facility offering physical, emotional, and spiritual care for the residents and the families it serves.
Our mission is to provide professional and compassionate healthcare services for seniors and people who are recovering from injury and illness. We are pleased to launch our new website so we can provide information regarding our senior communities and the services we provide. Whether you are looking for a care community for a loved one, or employment, our website will provide the information you need.
Skilled Nursing Care
Our goal is to assist our residents in achieving their most independent lifestyle possible.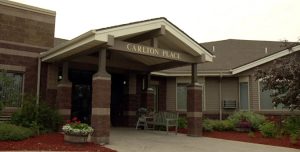 Assisted Living
Cozy assisted living apartments are available in studio, one- and two-bedroom apartments.
Independent Living
Pine View Senior Apartments are located across the street from Inter-Faith Care Center.